Hi, I'm Emma
I'm a 30-something-year-old mother, yogi, Starbucks lover and adventure seeker.
My love for creating genuine community and connection led me to facilitating retreats, and I have been blown away by such incredible feedback - I can't wait to welcome you to this one!
Diana
Emma creates the most amazing atmosphere where total strangers feel able to connect on a really surprising but beautiful level - I've never experienced anything like it.
Ann
The breathwork session was out of this world! Everyone should try this at least once, we were all overawed by the experience.
What happens at the retreat?
Like to know exactly what you're getting in to? I get it. Here's the low down.
THE DAY



Join us for the day from 11.30am - 4pm and experience a beautiful welcome circle where we will banish any nerves as you find immediate connections with others who are there to experience the same thing as you.
Move your body in a gentle yoga class designed to suit all abilities.
Experience a mind blowing Transformation Breathwork Journey. A truly unique and empowering practice.
Enjoy a delicious lunch (snacks and hot/cold drinks also provided throughout the day).
Find deep relaxation and healing during an incredible sound journey offered by Helen from Unfurl Journeys With Sound.
Finish the day with connection in our closing circle, reflecting on the day, setting intentions for the coming months, and offering love and support before we say goodbye.
STAY OVERNIGHT
**NOW SOLD OUT
Sounds like heaven but the thought of heading straight back in to the real world leaving you wanting more?

I've got you!
Keep the day going as we enjoy a scrumptious evening meal together (that you didn't have to make!) and maybe a little fizz..
Deepen those conversation and connections as we chat by the camp fire before heading to your beautiful and cosy accommodation.
Continental breakfast provided (full kitchen facilities available if you'd like to bring something to cook!) and check out at 10am the next day.
*Most rooms are twins with a shared bathroom. Single room will be allocated on a first come first served basis to whoever asks. One king room with en-suite is available to book as single occupancy, or shared between friends (bed does not split). Booking options and pricing below.
Pricing and Options
OVERNIGHT SPACES SOLD OUT. Select your preference of Saturday 1st or Sunday 2nd July.
A 50% (non-refundable) deposit will hold your space with the option to pay the remaining balance on the day, or pay in full now.
This retreat is for you if:
- You struggle to carve out time for self-care and personal growth.
- You feel stuck and uninspired, unsure how to move forward.
- You spend your life supporting and caring for others, but don't always give yourself the same care
- You sometimes feel disconnected or isolated
- You've made some really positive changes in life recently, and you're ready to celebrate this version of you and stage in your life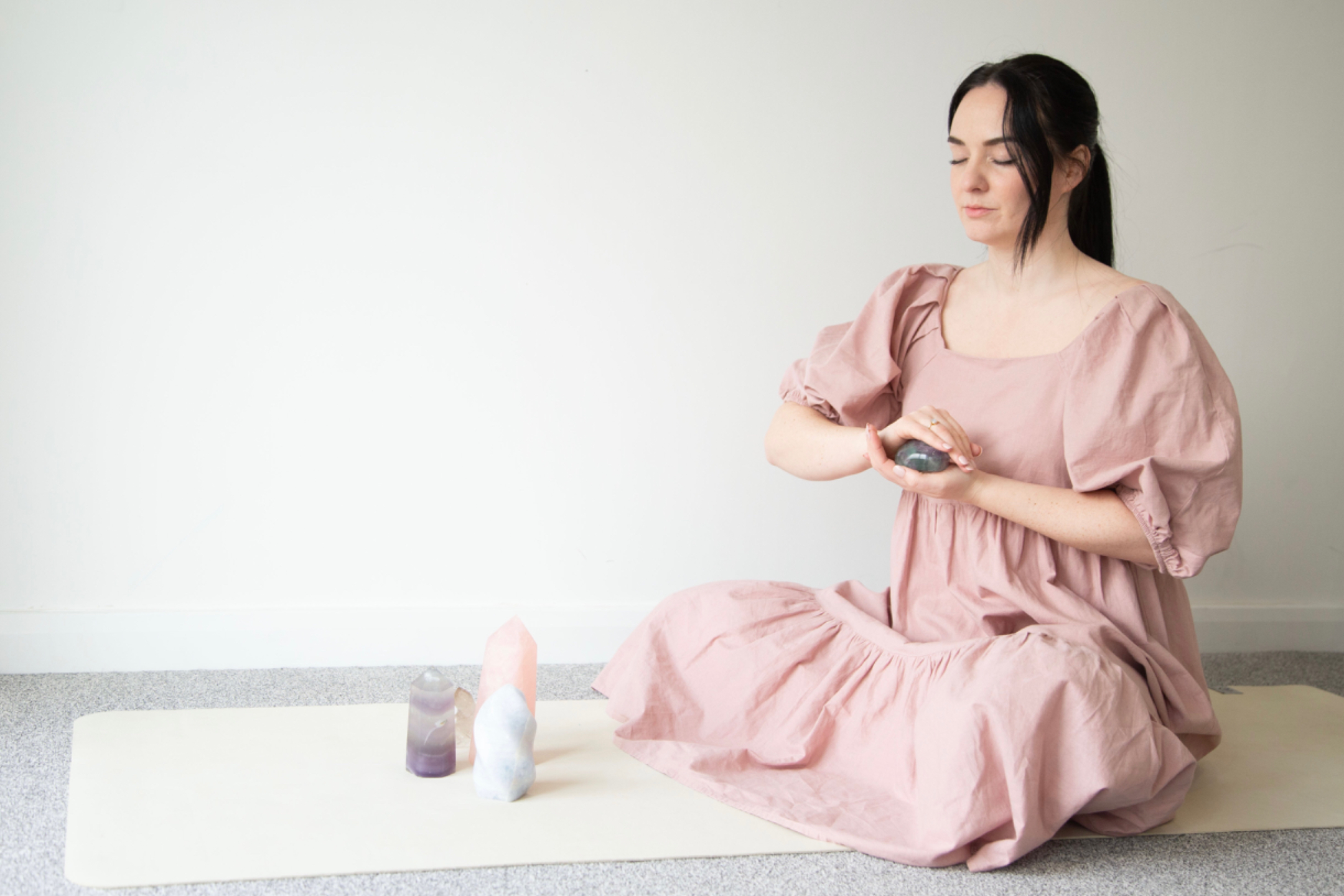 I would be so happy to welcome you to this summer retreat. I hope you can make it. It's guaranteed to be an amazing experience.
Emma x
I have a question not answered here